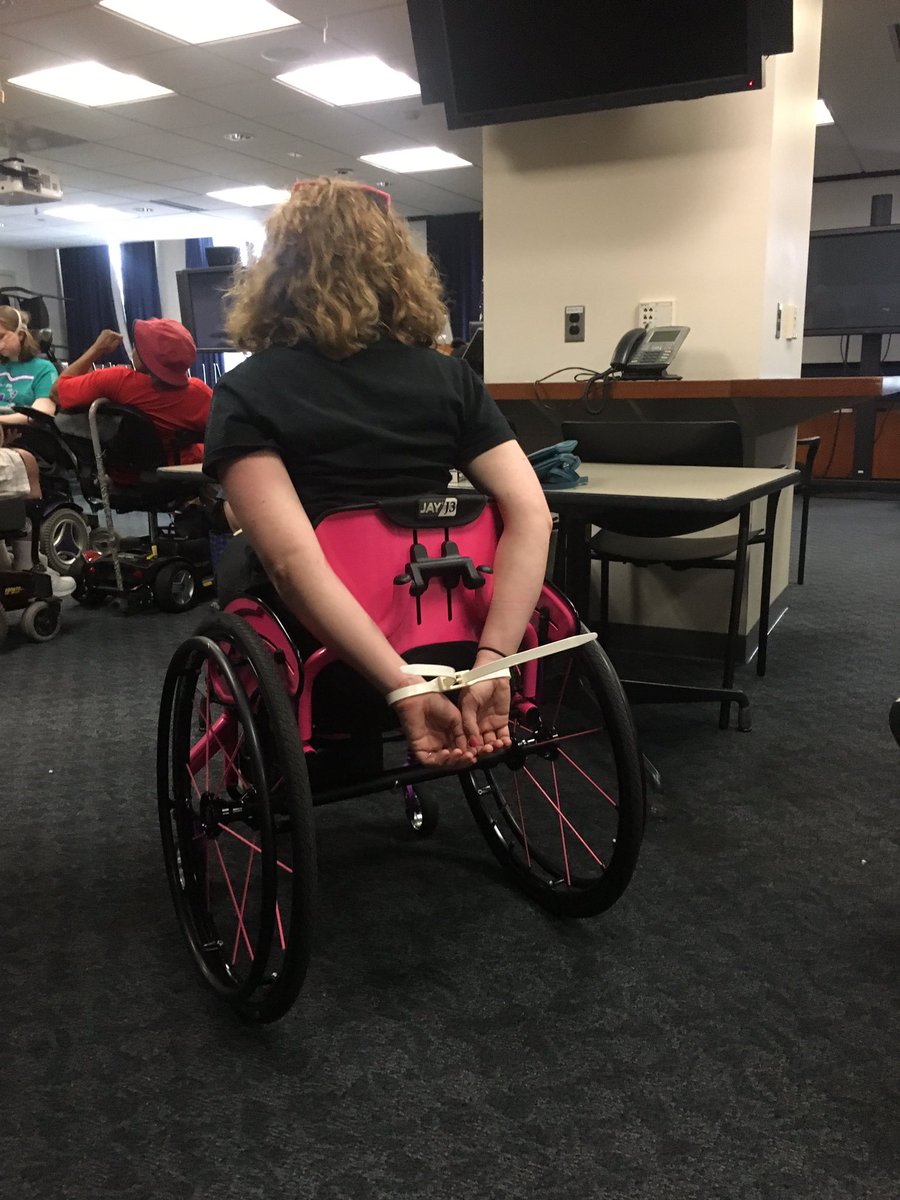 Rachel Maddow has the story of a protest movement by disabled Americans. The most recent action was a die-in at Senate Majority Leader Mitch McConnell's office. By exacting draconian cuts in Medicaid, the Senate "Better Care" bill threatens millions of people including those with disabilities that, without Medicaid, would curtail their liberty.
The action was organized by ADAPT. From adapt.org: "ADAPT is a national grass-roots community that organizes disability rights activists to engage in nonviolent direct action, including civil disobedience, to assure the civil and human rights of people with disabilities to live in freedom."
Here is the link to Rachel's report from last night's show. The protest at McConnell's office starts about 15:00 into Rachel's clip and the zip-tied woman is shown starting at 17:00.
How symbolic: zip-tied persons with disabilities. With liberty and justice for all? Really?