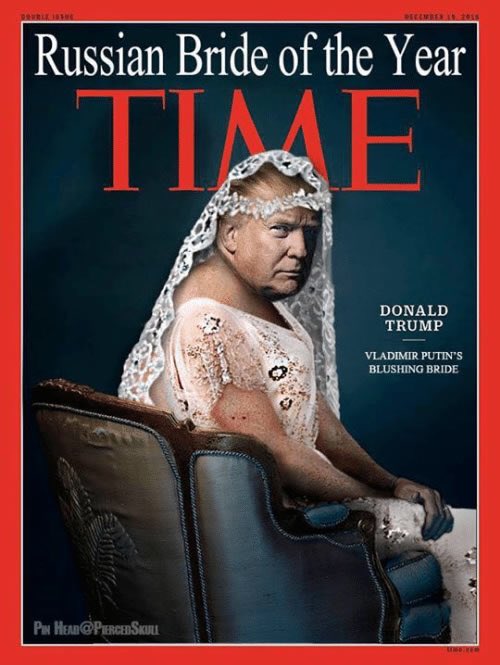 The Washington Post reports on the results of graphic artists' field day with Trump's bogus Time cover — the fake news that launched an army of memes.
It didn't take long for real news about President Trump's fake news, in the form of a sham Time magazine cover, to light up the Internet.

The Washington Post's David A. Fahrenthold reported Tuesday that copies of a phony Time magazine cover dated March 1, 2009, have adorned the walls in several of the president's golf clubs. The headline reads: "Donald Trump: The 'Apprentice' is a television smash!" A second headline above the Time nameplate states: "TRUMP IS HITTING ON ALL FRONTS . . . EVEN TV!"

Time has since asked the Trump Organization to take them down.

Still, the Internet will always remember them.

It also memorialized them, with the fake magazine covers it created in kind.
Several deserve mention but here's my fave.