Here's a significant digit from the 538 morning email.
13 seats
The Pennsylvania Supreme Court on Monday struck down the state's congressional map, which is gerrymandered such that Republicans control 13 of 18 seats despite registered Democrats outnumbering registered Republicans in the Keystone State. The state leadership has weeks to make a new map. [NBC Philadelphia]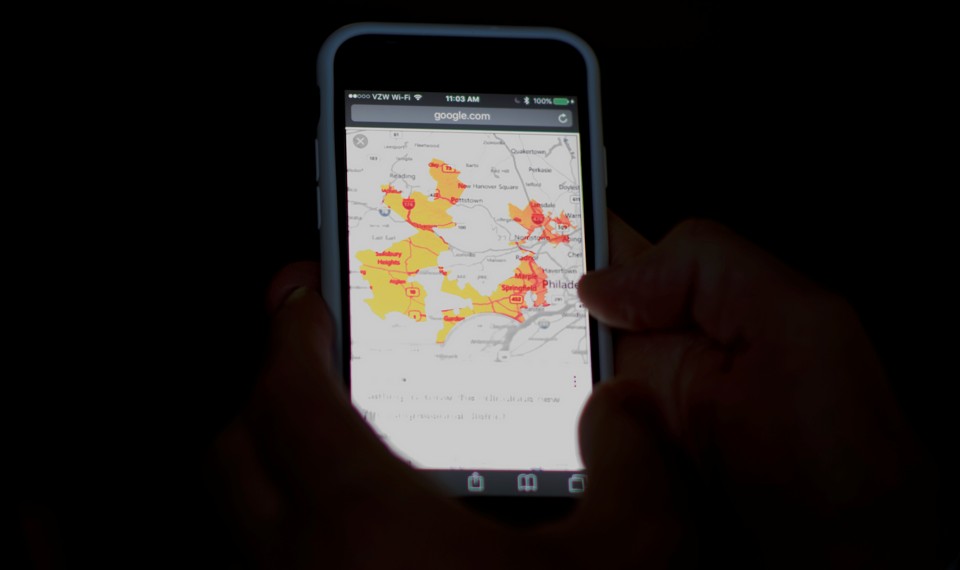 Pennsylvania Must Redraw Congressional Map says the Pennsylvania State Supreme Court. The court said the boundaries "clearly, plainly and palpably" violate the state's constitution.
You probably know this given our own state's tussles over redistricting, but here is a good graphic illustration of how ridiculous are the GOP's attempts to draw maps that are completely counter to the population. The example map is from The Atlantic article asking Has the Tide Turned Against Partisan Gerrymandering? The Pennsylvania Supreme Court on Monday struck down the state's maps as too heavily biased toward Republicans, the latest ruling in a new and contentious battle over legislative districts. "A phone shows a map of Pennsylvania's 17th congressional district."