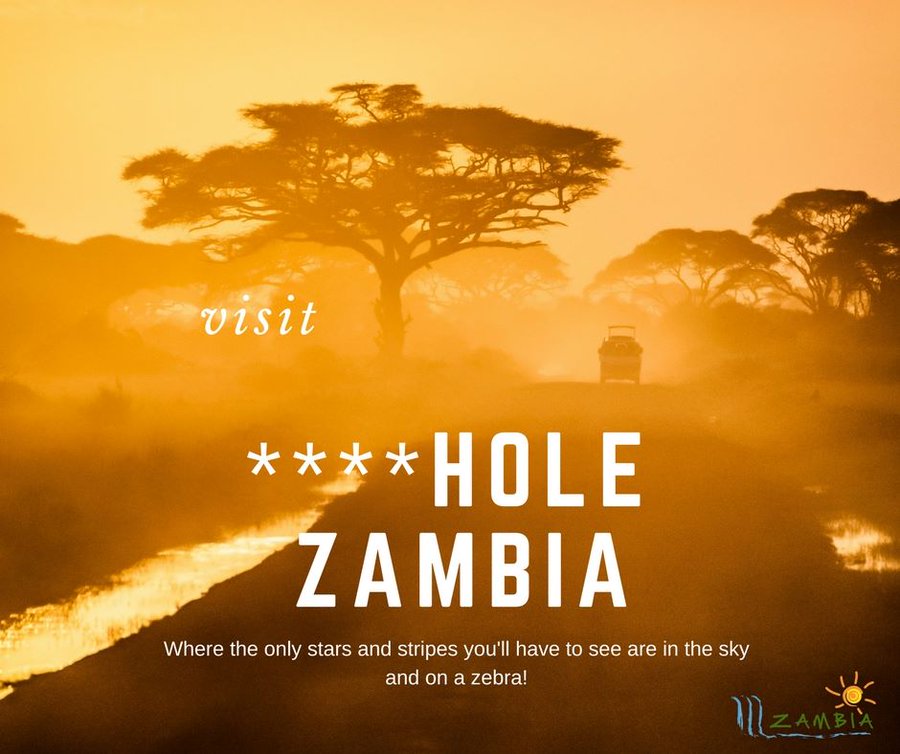 In case the fine print is too small, here is a snippet from the Newsweek report.
The ad, posted on the Zambiatourism.com's Facebook page, features a stunning sunset vista and the slogan: "Visit ****hole Zambia … Where the only stars and stripes you'll have to see are in the sky and on a zebra."
I'll put in my own ad for Zambia. We've been there. It is safe and the wildlife viewing is over-the-top wonderful.
As usual, Trump does not know shit about that which he speaks. I suppose that's good for tourism in Zambia, but think about it. "Where the only stars and stripes you'll have to see …"