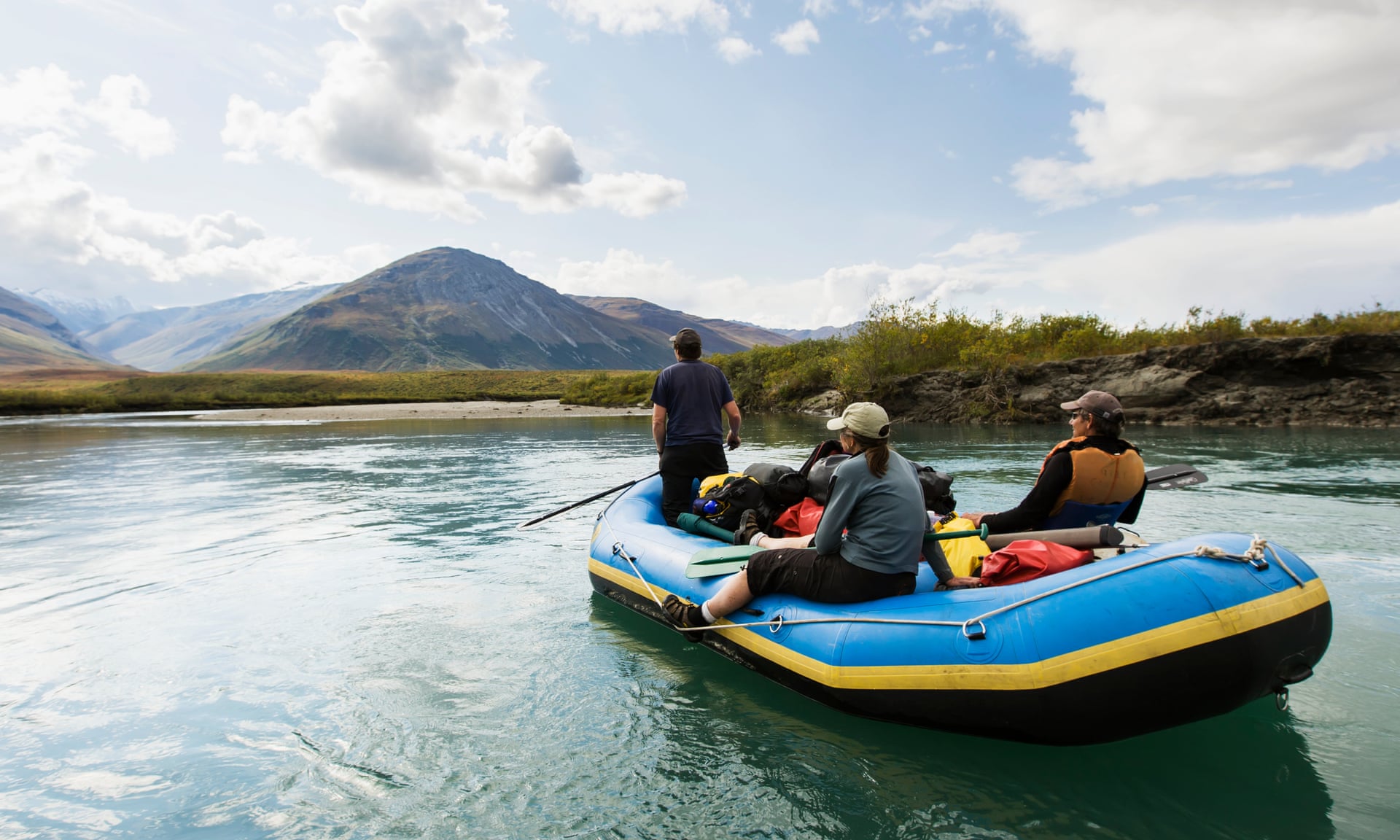 The Guardian section on Public Lands reports on the outdoors industry's pushback on Trump's opening wilderness areas to mining and drilling. (h/t Lise Hicks) That's not exactly what he did, but the effect of his reducing the size of national monuments is the same.
'We have to organize like the NRA': outdoor industry takes on Trump. Brands including Patagonia and the North Face have presented a unified front in fighting for America's public lands.
"Never before has a president, in one fell swoop, stripped protections from 2m acres." That's right. Two million acres effectively opened now to mining and drilling. And now the outdoor industry is pushing back - hard.
Here are some snippets from the report.
One morning in early December, about 50 employees of the outdoor brand Patagonia gathered in front of a projector screen in a building on their Ventura, California, campus. A scene they had expected, but that nevertheless seemed surreal to them, unfolded on television: Donald Trump announced he was shrinking two national monuments in Utah. After he had finished, staff did a final legal review of a webpage they had prepared earlier and published it.

On Patagonia's site, the words "The President Stole Your Land" appeared in large white letters against a black background.

"We were flattered with how viral it went and how provocative it ended up being," said John Goodwin, brand creative director for Patagonia.

On Thursday, Patagonia lobbed another volley in the fight for public lands: that message reappeared on the Patagonia homepage, with the addition of "and You Were Lied To". An accompanying blogpost calls the monument reductions "deliberate and directly influenced" by the energy industry.

"What we have to do as an industry," said Peter Metcalf, the founder and recently retired CEO of the climbing company Black Diamond Equipment, "is organize in the same way that the NRA and the right-to-lifers have, and make public lands a primary, binary voting issue."

For companies like Patagonia and REI, whose employees and customers tend to share the "crunchiness" associated with conservation values and a passion for the outdoors, coming out strongly against the administration's attacks on public lands was a natural next step. What's more surprising, however, is the unified way the whole sector has mobilized. Companies that have long been engaged with these issues have turned up the volume on their advocacy, while companies that hadn't previously taken a strong stance have begun reaching out to their customers.

"For our industry, it didn't take a lot of discussion," said Amy Roberts, executive director of Outdoor Industry Association, which represents more than 1,200 outdoor businesses. The fact that the outdoor industry can now make an economic argument for the value of public lands – a recent report from the Outdoor Industry Association says the outdoor recreation economy generates $887bn a year – has also increased its political clout.
You can help. Take a shopping trip to Tucson. REI, near Tucson Mall, carries the brands listed in the Guardian's report.