GOP waives white flag in North Carolina reports Judd Legum at popular.info.
Currently, Republican Candidate Mark Harris leads Democrat Dan McCready by 905 votes in North Carolina's 9th District. But there is substantial evidence of election fraud by a GOP operative, Leslie McCrae Dowless, who was working for Harris.

Even after questions about McCrae Dowless' activity were raised, the Executive Director of the North Carolina GOP, Dallas Woodhouse, demanded the North Carolina Board of Elections certify Harris the winner.

November 27: "It is impossible for that much fraud to take place…"
November 29: "Madness must end tomorrow. [Election Board] must certify [Harris] winner tomorrow."
December 1: "They need to certify this election now!!"
December 4: "Congressman-Elect Harris needs to be certified the winner while the criminal investigation continues"

Woodhouse even threatened to sue the North Carolina Board of Elections if it didn't certify Harris the winner immediately.

Today, everything changed.

Woodhouse held a press conference and said that, in all likelihood, "a new election is appropriate."

What happened?
One thing was "a picture emerged of McCrae Dowless and Harris together at a campaign event in March."
Joe Bruno
@JoeBrunoWSOC9
BREAKING: We have obtained a photo of Mark Harris and McCrae Dowless together. The picture was taken in March at a political event in Bladen County. The person who took the photo has asked us to not identify them. #NC09 #ncpol @wsoctv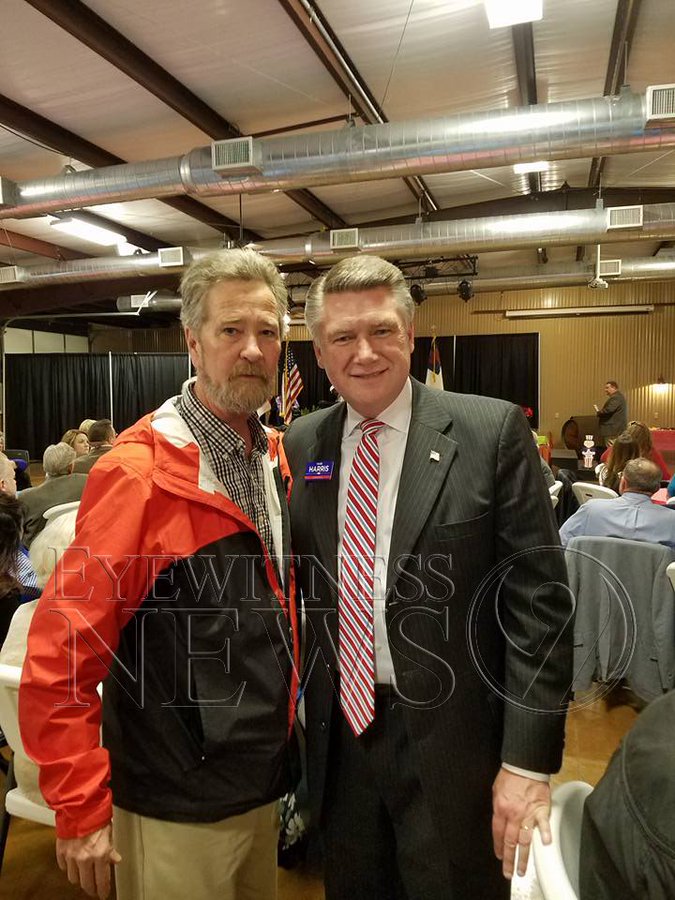 The photo and other evidence have seriously undermined Harris' claim that McCrae Dowless was a rogue, low-level campaign staffer.

The North Carolina GOP realizes that a new election is virtually inevitable and Harris is now damaged goods.

What's next

The North Carolina Board of Elections said it would meet sometime before December 21 to consider evidence and decide how to proceed. Now, the Board says it might take a bit longer to complete its investigation.
For more, see Legum's post here.