The AZBlue Meanie at Blog for Arizona issues this Fascism Alert: Roger Stone Advises Donald Trump To Do a Coup d'État.
Donald Trump brought his "covid super-spreader" carnival show to Nevada on Saturday, defying local authorities by holding a Saturday night rally in tiny Minden after his initial plan to hold one in Reno was stopped out of concern it would have violated coronavirus health guidelines. Trump pushes into Nevada, questions integrity of election:

Unleashing 90-plus minutes of grievances and attacks, Trump claimed the state's Democratic governor tried to block him and repeated his false claim that mail-in ballots would taint the election result.

"This is the guy we are entrusting with millions of ballots, unsolicited ballots, and we're supposed to win these states. Who the hell is going to trust him?" Trump said of Gov. Steve Sisolak. "The only way the Democrats can win the election is if they rig it."

As part of his ongoing crusade against mail-in voting, lawyers for the president's reelection campaign are urging a federal judge in Las Vegas to block a state law and prevent mail-in ballots from going to all active Nevada voters less than eight weeks before the election.

The American public needs to know the context in which this attack on Nevada's mail-in balloting is occurring.

Long-time Trump advisor and GOP ratfucker Roger Stone, who recently had his sentence commuted by Donald Trump, is once again advising Trump and everyone should be alarmed at what he is advising, because the mentally unstable Donald Trump listens to him.

Media Maters reports, Roger Stone calls for Trump to seize total power if he loses the election:

Roger Stone is making baseless accusations of widespread voter fraud in the 2020 presidential election and is urging Donald Trump to consider several draconian measures to stay in power, including having federal authorities seize ballots in Nevada, having FBI agents and Republican state officials "physically" block voting under the pretext of preventing voter fraud, using martial law or the Insurrection Act to carry out widespread arrests, and nationalizing state police forces.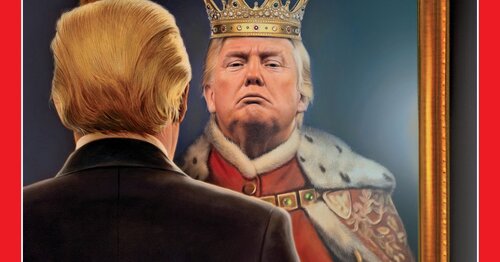 Stone's efforts are now underway, and his aim appears to be to spread conspiracy theories about voter fraud and call for actions that would likely intimidate potential Joe Biden voters.

During his September 10 appearance on The Alex Jones Show, Stone declared that the only legitimate outcome to the 2020 election would be a Trump victory. He made this assertion on the basis of his entirely unfounded claim that early voting has been marred by widespread voter fraud.

Stone argued that "the ballots in Nevada on election night should be seized by federal marshalls and taken from the state" because "they are completely corrupted" and falsely said that "we can prove voter fraud in the absentees right now." He specifically called for Trump to have absentee ballots seized in Clark County, Nevada, an area that leans Democratic. Stone went on to claim that "the votes from Nevada should not be counted; they are already flooded with illegals" and baselessly suggested that former Sen. Harry Reid (D-NV) should be arrested and that Trump should consider nationalizing Nevada's state police force.

Beyond Nevada, Stone recommended that Trump consider several actions to retain his power. Stone recommended that Trump appoint former Rep. Bob Barr (R-GA) as a special counsel "with the specific task of forming an Election Day operation using the FBI, federal marshals, and Republican state officials across the country to be prepared to file legal objections and if necessary to physically stand in the way of criminal activity."

Stone also urged Trump to consider declaring "martial law" or invoking the Insurrection Act and then using his powers to arrest Facebook CEO Mark Zuckerberg, Apple CEO Tim Cook, "the Clintons" and "anybody else who can be proven to be involved in illegal activity.
There's lots more about the mad king's evil consigliere in the Blue Meanie's post.